Prepare to take your party to new heights with these extraordinary ways to make the best muffin in Tucson the star of the show. Imagine the sheer delight on your guests' faces as they savor unique flavors such as chocolate raspberry or bacon and cheddar. Picture the excitement as they craft their mini muffin masterpieces at a DIY bar, customizing toppings and fillings to their heart's desire. Envision the centerpiece of your table—a magnificent muffin tower adorned with edible flowers and powdered sugar. 
Likewise, it tempts everyone to reach for a delectable treat. But that's not all! Spoil your guests with muffin fondue, savory options, ice cream sandwiches, and even muffin-infused cocktails. Thus, it will keep them talking long after the party. By focusing on presentation, attention to detail, and a touch of creativity, these muffin ideas will transform your party into an unforgettable experience.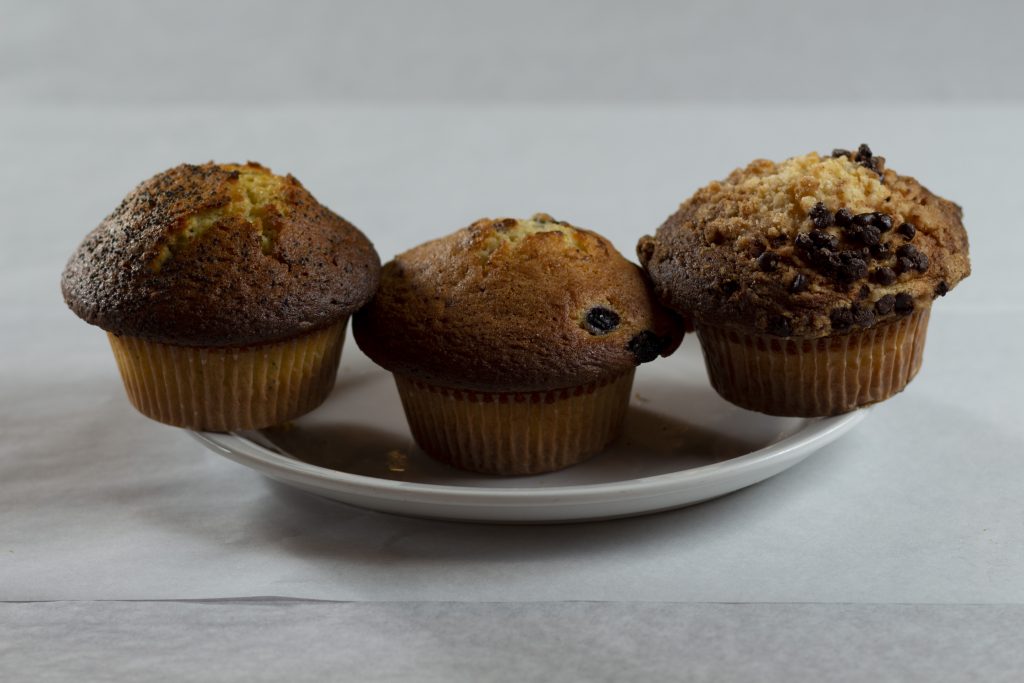 How Can Muffins Make Your Party Truly Unforgettable?
Remember to buy muffins from the best bakery in Arizona that provides top-quality yummy sweet treats. Additionally, pay attention to the presentation of your muffins and party decorations. Choose appropriate serving trays, platters, or stands to display the muffins beautifully. Coordinate the colors and themes of your muffins with the overall party decor to create a visually cohesive experience. Attention to detail and the ambiance of your party will truly make it unforgettable.
1. Unique Flavors
Don't limit yourself to the usual muffin flavors. Dare to experiment with combinations that offer a twist on traditional options. For example, explore flavors like chocolate raspberry, lemon blueberry, caramel apple, or savory choices such as jalapeño cheddar or pesto and Parmesan. Offering unexpected and exciting flavors captivate your guests' taste buds and make your party stand out.
2. Mini Muffin Bar
Create a delightful DIY mini muffin bar where guests can personalize their muffins. Provide an array of the best muffin in Tucson bases and a variety of toppings, fillings, and spreads. Think chocolate chips, nuts, fresh fruit compotes, flavored creams, shredded coconut, or savory options like cheese or bacon bits. Guests can select their preferred muffin base and then add their desired toppings, allowing them to create unique flavor combinations. However, this interactive experience adds an element of fun and creativity to your party.
3. Muffin Tower Display
A muffin tower can serve as an awe-inspiring centerpiece for your party table. Arrange muffins of various sizes and flavors appealingly, stacking them to form a tower. Feel open mind to mix and match flavors to create an attractive visual display. Consider adding decorative elements such as edible flowers, powdered sugar, or sprinkles to enhance the overall aesthetic. Its visually stunning display will catch your guests' attention and entice them to indulge in these delightful treats.
4. Muffin Fondue
Transform muffins into a unique dessert fondue experience. Cut muffins into bite-sized pieces and offer a selection of warm sauces or dips. Moreover, it includes melted chocolate, caramel, fruit compotes, or even cream cheese frosting. Guests can use skewers to dip their muffin pieces into these delectable sauces, creating a flavorful and interactive dessert experience. The combination of warm sauces and soft muffin bites will leave a lasting impression on your guests.
5. Savory Muffin Bar
Ditch the usual sweet muffins and add some savory flair to your party. Impress your guests by serving a variety of the best muffins options. Besides, it includes bacon and cheddar, spinach and feta, or any other flavor combinations that cater to their taste buds. Create a savory muffin bar with various spreads, cheeses, and toppings like cream cheese, pesto, grated cheese, sliced meats, or grilled vegetables. It allows your guests to personalize their muffin creations with their preferred flavors and textures. The savory muffin bar is a unique and delightful addition to any party.
6. Muffin Ice Cream Sandwiches
Put a twist on the classic ice cream sandwich using muffins as the base. Slice muffins horizontally and sandwich a scoop of ice cream between the halves. You can use traditional ice cream flavors or venture into unique options like pistachio, salted caramel, or strawberry cheesecake. For an added flair, roll the edges of the ice cream sandwiches in colorful sprinkles, crushed nuts, or chocolate shavings. These muffin ice cream sandwiches will taste fantastic and create a visually appealing dessert option that guests won't be able to resist.
7. Muffin Cocktails
Elevate your party's drink menu by incorporating muffins into the cocktail offerings. Create muffin-infused spirits or syrups by infusing the best muffin in Tucson flavors into vodka, rum, or simple syrup. For example, you can infuse blueberry muffins into vodka to create a blueberry-infused cocktail base. Alternatively, muffin syrup can add unique flavors to mixed drinks. Serve these muffin-themed cocktails with the muffins themselves to provide a cohesive experience that engages multiple senses. The combination of muffin flavors in the drinks and the muffins themselves will create a memorable and unified theme throughout the party.
Transform Your Party With Muffins As The Star!
We all know buying food items online takes a lot of work to trust. Well! If you are searching for a reliable and trustworthy platform to buy the best muffin in Tucson. You are in the right place. Mona's Danish Bakery offers a wide range of delicious bakery goodies that will be the cherry on the cake at any event. Elevate your preparations by indulging in delicious cookies and pastries, and explore our selection of top-tier Danish wedding cakes. Contact us for premium products. Browse our website and order today!